On the occasion of the jubilee, 30 years of existence of the European Movement in Serbia, numerous collaborators, partners, diplomats and the media were addressed by the president of EMiNS, Jelica Minić, the deputy ambassador of the EU in Serbia, Plamena Halacheva, the head of the office of the Council of Europe in Belgrade, Tobias Flessenkemper and the secretary-general of Europa Nostra, Sneška Quaedvlieg-Mihailović.
Dragoljub Mićko Ljubičić and Vojislav Žanetić, well-known Serbian authors and satirists, presented their views on European integration through a performance prepared in honor of the EMinS's jubilee. Click HERE to watch the performance.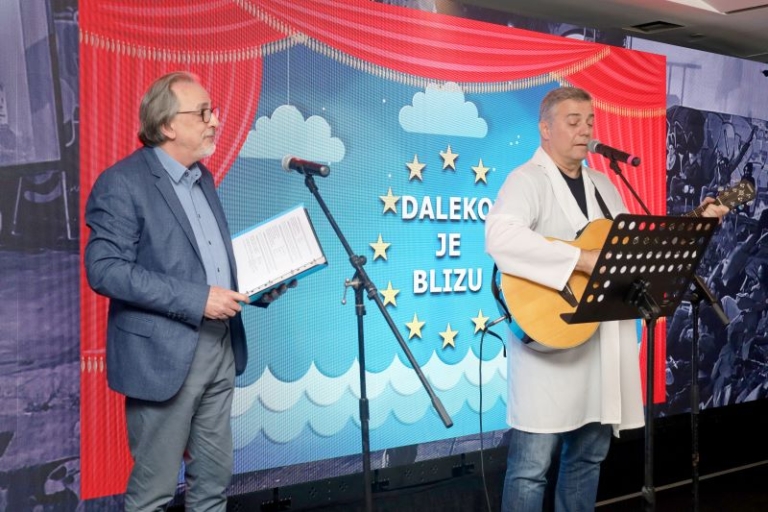 You can see the ceremonial addresses in their entirety.